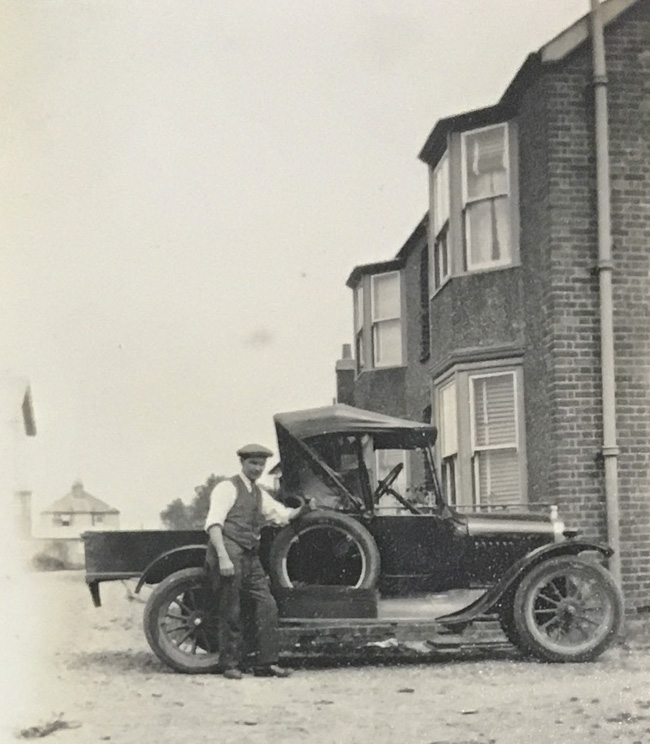 John Sherwood
John Sherwood with his truck outside Roseheath, Tram Road (1910's/20's)
My Grandmother, Rhoda Rubie Sherwood, was born in Rye Harbour, raised and died in Camber Sands only living away from the village during World War 2 when she was evacuated to West Pennard in Somerset (where she met my Grandfather). Her father John Charles Sherwood had a big part to play in a lot of the buildings around Camber Sands and Rye Harbour I have been told too. His father was born in Rye Harbour but moved up to Hartlepool with his family in the later decades of the 1800's, John moved down to Rye Harbour to marry his cousin Rosa Mary Caister (My Great Grandmother) in 1911 after his first wife died. The Caister's and the Sherwood's were both in Rye Harbour for decades according to my research, and from the look at your website it looks like there are some still there!
Picture Added on 02 January 2021.




---