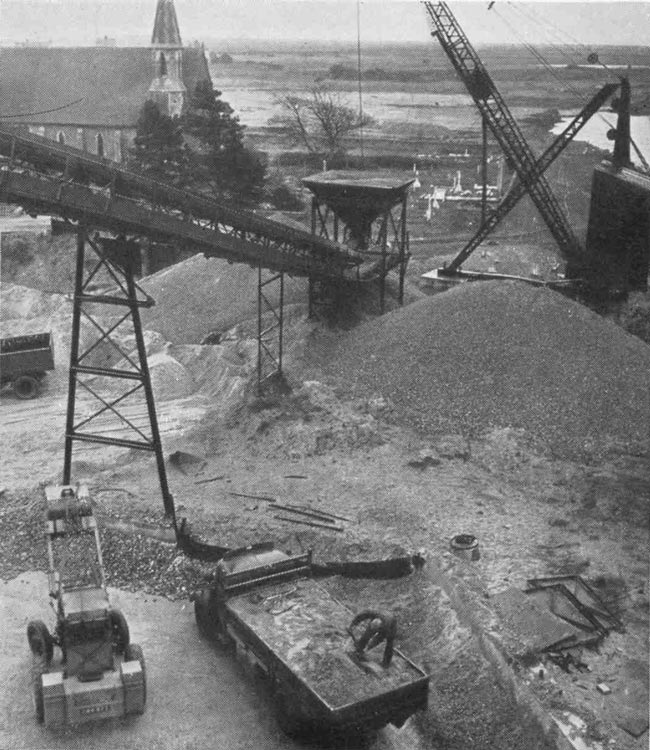 Shingle processing plant
At Rye Harbour, a crane feeds material by hopper and belt conveyor to the processing plant: the harbour church and churchyard can be seen in the background.
Date uncertain.
Photo 219 in 1951 book about Hall and Co "A Century and a Quarter"
Picture Added on 13 July 2014.




---