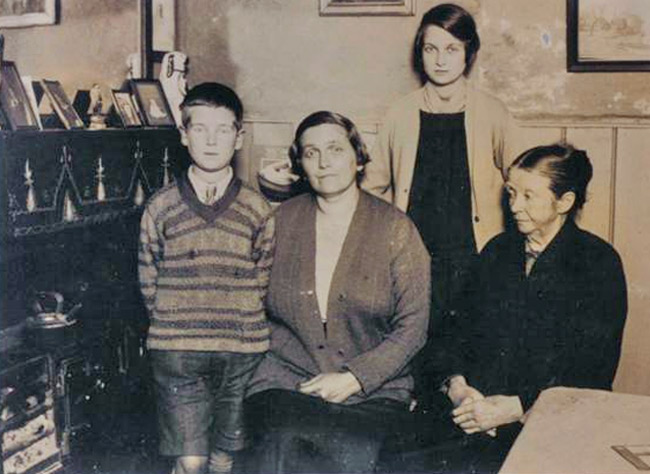 Bill Head and Family
The afternoon of the 15th November 1928.
This is quite a well known picture at Rye Harbour as it shows Bill Head and his family on the afternoon of the Lifeboat Disaster.We think the media are intrusive now but in 1928 their reporters not only arrived within hours but also took such intrusive photos so quickly. I was very fortunate to speak to Bill many times before his passing. He was a most remarkable man.
I asked him how it felt having your photo taken on such a day,
'We didn't think anything of it,' he replied.
I asked him what the effect on the harbour was when the Seventeen drowned.
'He asked me what I meant. I said it must have been horrendous losing so many young men.
'Not really. We just got on with life.' I came to realise that death was much more abundant in those days with childbirth and the sea. If you go into the graveyard you will find Bill's grandfather's grave. He also died young when he was lost overboard.
So Bill lost his grandfather, father and two brothers which leaves me trying to understand what effects this had on him. When you then discover he was a prisoner of war for about four years you really are in awe of the man. He very kindly let me copy his tape of his war memoirs. I asked him if he thought of escaping. His reply was typical in its logic.
'Well when I was first captured I lay awake planning my escape. After about a week I had evaluated my position. If I escaped and was captured I'd be shot. If I escaped and got back to England I'd be back in the fighting. I decided that I was better off where I was.'
One of the greatest human beings I have had the pleasure to meet.

Picture Added on 29 January 2008.




Comments


---