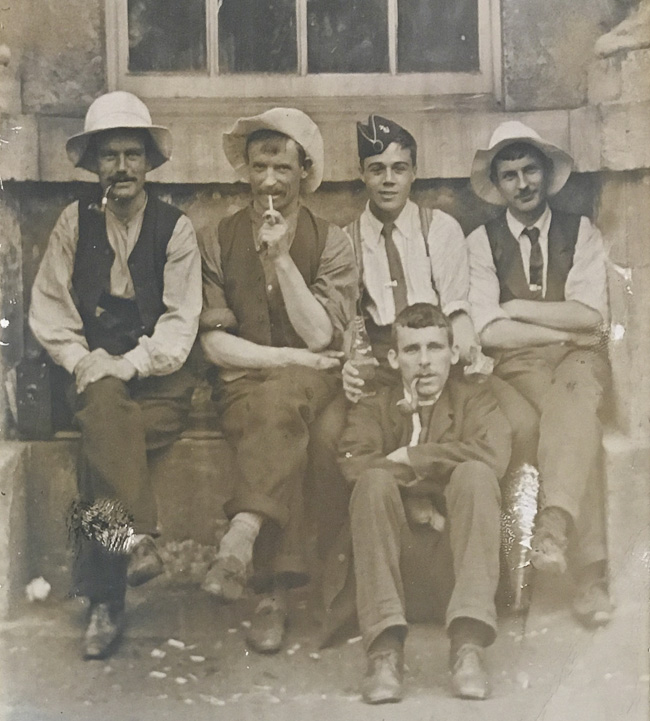 John Sherwood and friends
Group of men, my Great Grandfather John Sherwood seated on the right. After looking through your site I feel he may be sitting with a couple of people lost in the Mary Stanford disaster (I could be wrong). The gentleman in the Navy hat looks like an image of Charles Southerden, the man sitting on the floor to me looks like Herbert Head and second from left looks like Walter Igglesdon. Like I say, I could be wrong but it would be interesting to see if anyone else has any ideas who the other Gentlemen are. (1910's/20's)
Picture Added on 02 January 2021.




Comments


---