| | |
| --- | --- |
| Picture No: | 140 |
| Courtesy of: | Unknown |
| Year: | 1950 |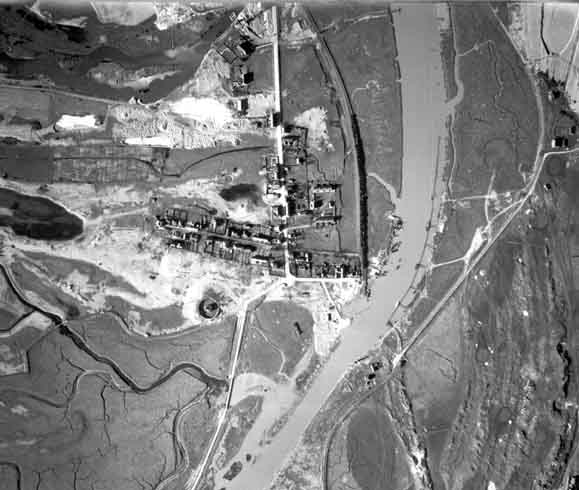 Aerial picture of Rye Harbour Village and river
Detail aerial reconnaissance image. Major features are the railhead, complete with a long line of wagons, the trackbed of Camber Tramway on the right and the remains of the loadout tramway from the old concrete works in Tram Road (the foundations of the gantry are just visible. The Martello Tower, Admiralty Jetty, Coastguard Square and the then new Beach Rd are also clear. Note how few buildings there were in the village, no Mary Stanford Green for instance.
We are not sure of the provenance of this image, so the copyright of the holder is acknowledged, if we knew who they were.
Picture Added on 11 April 2006.
If you found this interesting, have a look at the following groups of pictures.
Martello Tower




---