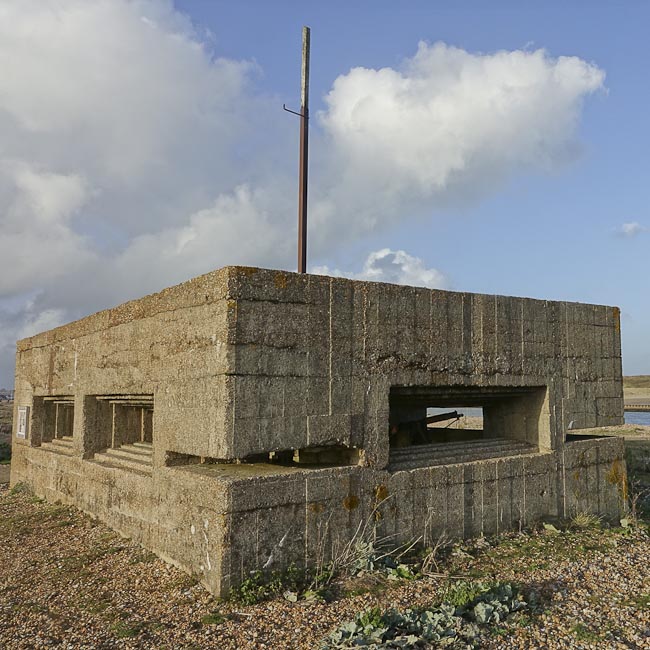 Pillbox
The Pillbox near the river at the river mouth has been cleaned out down to the concrete floor. I it's hoped that wheelchair access and interpretation can be arranged.
The photo just shows a Vickers machine gun inside. Click on the larger version button above to see the inside and the gun.
Does anyone know the date and function of the mast on top?
Picture Added on 11 November 2018.




---