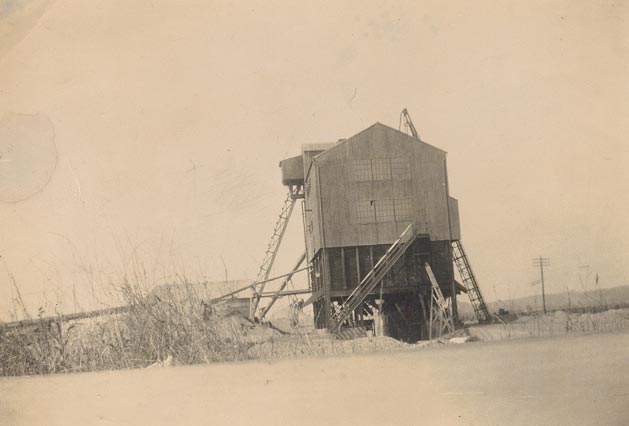 Shingle Sorting Plant
This is the plant near the church (unknown date).
My grandfather drove and often repaired the blue boulder train. I am never sure if the shingle sorting plant processed the blue boulders, or shingle in general which was used for other purposes. I would also like to find the route that the train took to collect the blue boulders - can anyone help?

Picture Added on 01 September 2014.
If you found this interesting, have a look at the following groups of pictures.
Blue Boulders




---