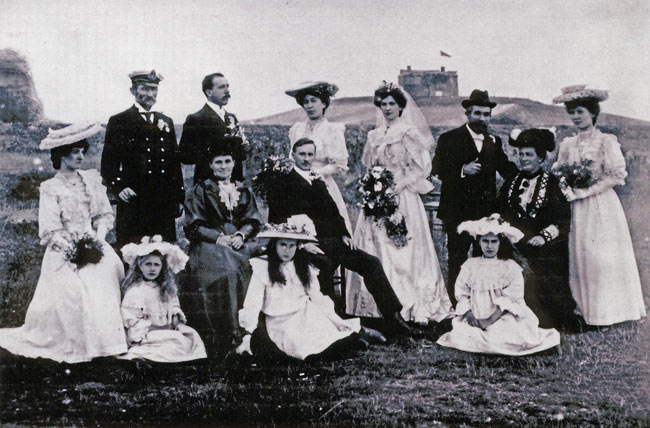 Rye Harbour wedding
This photo was sent by Julian Exeter, whose mother recently died.
"The photo shows the wedding party of my Mother's parents taken on 10th Sept 1906. I assume the wedding was in the local church though I confess I have never checked, but my Mother always maintained the village was decorated for the occasion. My grandmother - Harriette Louise Caister Smith (of Rye) is standing just to the left of the Martello Tower, while my grandfather - George Arscott James (from London) is seated. The photographer was E Whiteman of Rye. I assume the area is now the car park adjacent to the tower."
Picture Added on 26 September 2011.




Comments


---