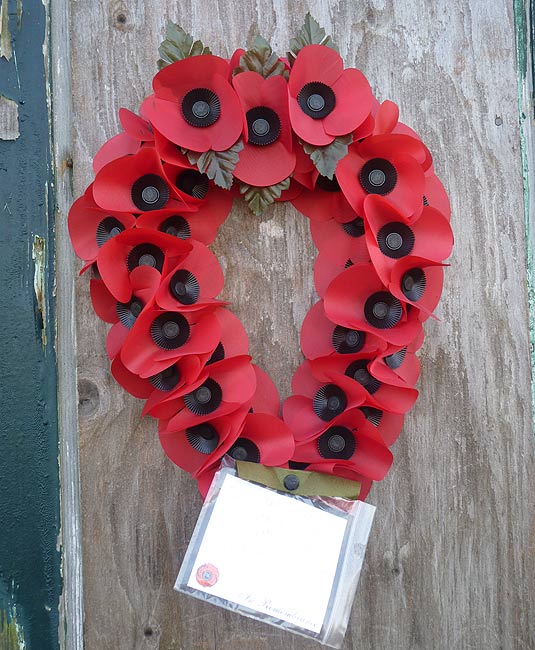 For all the gallant men ...
This poppy wreath is placed on the door of the Mary Stanford Lifeboat House and the card reads: For all the gallant men who gave their lives for others. In Remembrance.
On 15th November 1928 the crew of the Rye Harbour Lifeboat was lost when the lifeboat capsized and the whole crew of 17 drowned. The lifeboat launched in a gale and heavy seas to the vessel Alice. News was received that the crew of the Alice had been rescued by another vessel and although the recall signal was fired three times the lifeboat crew had not seen it. As the lifeboat was coming into harbour she capsized and the whole crew lost their lives – Coxswain Herbert Head, and two sons James and John; Second Coxswain J Stonham, Bowman H Cutting and his two brothers, Robert and Albert; Charles, Robert and Alexander Pope (three brothers); William and Leslie Clark (brothers); Maurice and Arthur Downey (cousins); H Smith, W Igglesden and C Southerden.


Picture Added on 12 November 2009.




Comments
If you found this interesting, have a look at the following groups of pictures.
Lifeboat




---